Back in 2017 a friend asked me if I would like to join him on a rally round Europe, he said it would be a good laugh - I said go on then and that for me was the start of the Rust Bucket Rally.  10 months later at 2am in the morning on June 1st I joined my fellow team mates in our car costing less than £500 as we set off with 40 other bangers on a journey that would take us through 9 countries and across 2500 miles.  After initially purchasing a Fiat Multipla off Ebay which on closer inspection was not deemed road worthy and subsequently scrapped, we were given a Ford Mondeo Ghia on a 2003 plate by a friend of a friend.  We turned our humble Ford into Dadpool with some amusing quotes and graphics from the team at Ratcliffe Fowler and set about raising £1000 for http://sadsuk.org.uk/newsite/ for defibrillators to go across the UK.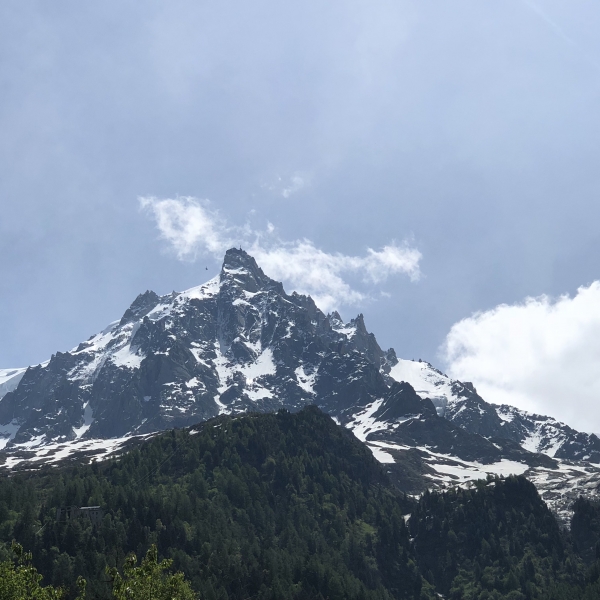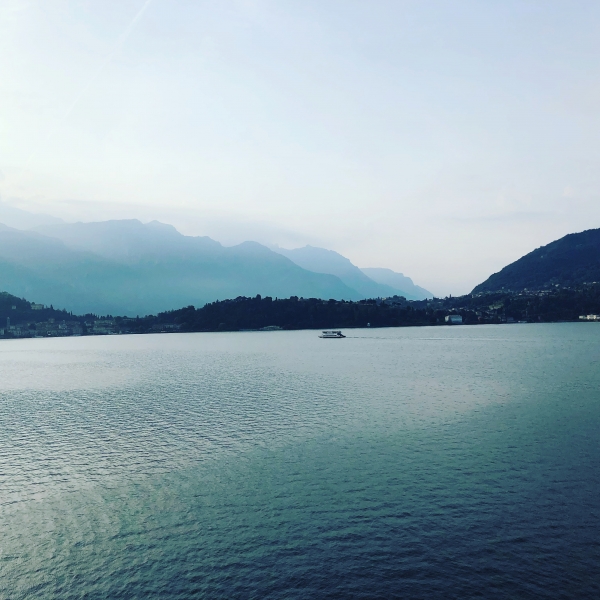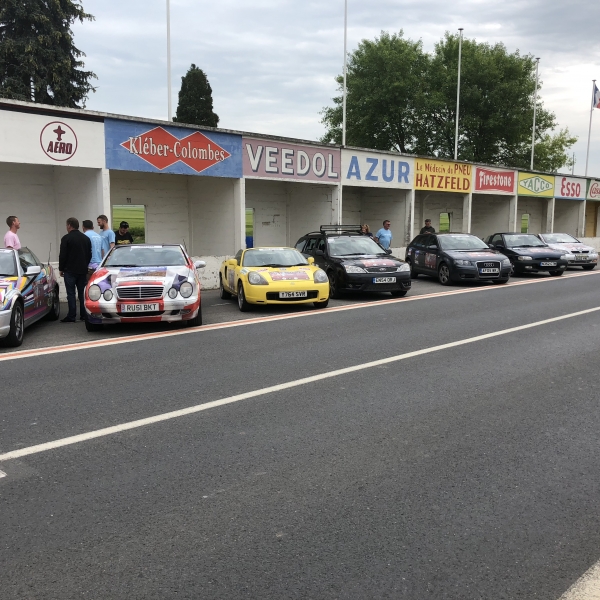 Boarding the ferry at Dover at 6.30am we saw some of our fellow rally cars in the light, from convertible Mercs, a rover 75 to a converted Hearse we certainly took P&O by storm that morning. On arrival in Calais with the sat nav set for Berlin and showing 963KM to our hotel, spirits were still high even as the traffic grew in Belgium and the weather turned for the worse.  Its amazing how driving in Europe is so much easier, the autobahns of Germany our just a joy to drive on as the additional space, speed and quality of driving makes life easier.  The highlights were in a service station explaining to a German couple what we were doing as they stared at our car, to add to the moment there Porsche Cayenne had the bonnet up and was not going anywhere, we offered to swap cars and were greeted with "At least your car works" followed by laughter.  Driving through the centre of Berlin was fantastic as you pass by the iconic buildings you associate with the city.  An early start on day 2 took our team from Berlin south to Bravia before entering Austria, then Lichtenstein - after a quick pit stop for more fuel we decided to go across the Alps to Lake Como where our hotel was located.  Single track roads across the Alps provided a stunning back drop for the afternoon drive, seeing snow in June was amusing as was were the names of some of the Swiss villages on route.  On arrival at Lake Como after 14 hours in the car we were greeted by the calming Italian lake and a very welcome beer.  Day 3 we changed plans and our proposed route to Dijion in France, instead of going over the Alps we decided to go under them and headed for Mont Blanc and the 8 mile tunnel that takes you from Italy to France.  Seeing Europes highest mountain and the glaciers that adorn it are a thing to behold even after all the tight bends that make up the mountain roads.  With traffic it tooks us 4 hours to get from Chamonix to Dijion where our team celebrated arriving with a glass of wine and dinner in the pretty centre of town.  
The final day took us from Dijion to home via Remies to http://www.amis-du-circuit-de-gueux.fr/-Accueil- where the 36 cars remaining met up for photographs and some odd looks from passing French truckers.  A quick pit stop in Calais to stock up on Wine and souvenirs before jumping on a Ferry back to the UK and the white cliffs of Dover.  For the final 20 miles the cars drove in convey to a warm welcome from friends and family before it was revealed that team Dadpool had raised over £2K and the rally as a whole £33K.  We were overjoyed with the amount raised https://www.justgiving.com/fundraising/richard-liverman but also that our trusty Mondeo had completed the course, that we had got through 9 countries, made friends and seen truly amazing places both human made and from nature.
So another charity challenge completed, now what to do next?