Aeromobile Communications Limited is a UK based mobile service provider for the aviation industry. They provide world class proven technology and services, which enable airline passengers to use their own mobile phones to make calls, text and access the internet when in flight. 
They are part of Panasonic Group's global communication suite and, since they started in 2008, have connected over 40 million passengers to their inflight network.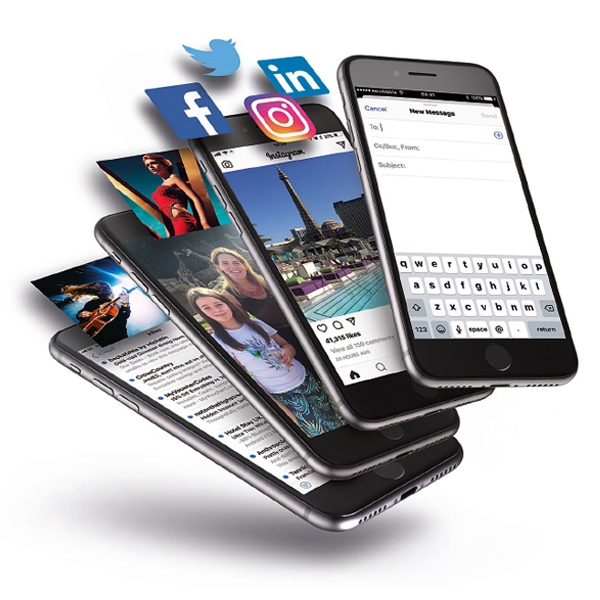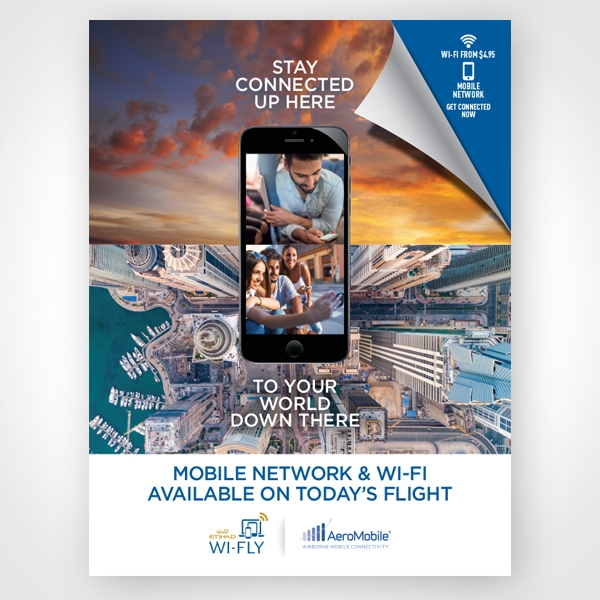 Ratcliffe Fowler was tasked with overhauling all of the visual communications across the Aeromobile business. As a relatively new organisation and offer, the creative platform of 'Staying Connected' was a simple and striking execution with the scope to extend from formal business flyers to 'friends and families' travelling for leisure. 
The phone is the most common device people will use on a plane and therefore lies at the heart of the creative, making use of a split screen that shows the connected worlds up in the air and back down on the ground. Over the last year or so, we have gained insights from research that has enabled the creative to be more targeted. As a result, we can dial the creative up and down for both business and leisure passengers depending on the route.
Our work has extended to press and digital advertising, digital airport screens, video and airport media. If you need any further information, please contact Jim Fowler at jim.f@ratcliffefowlerdesign.co.uk