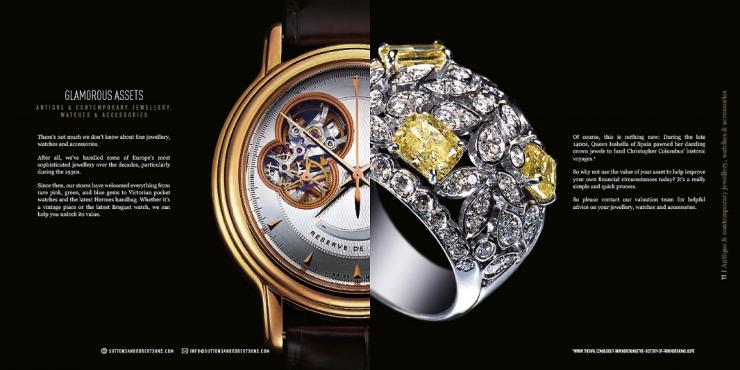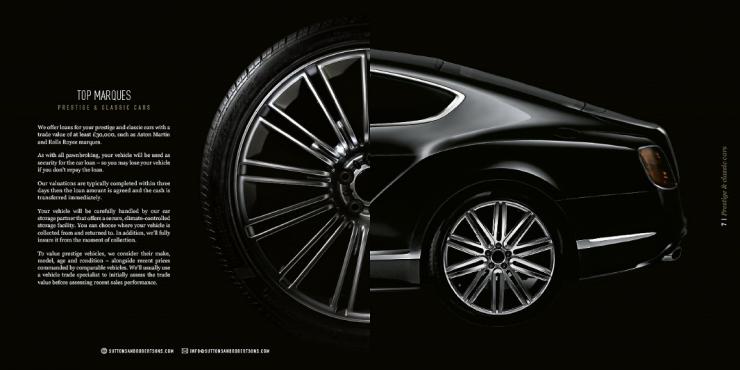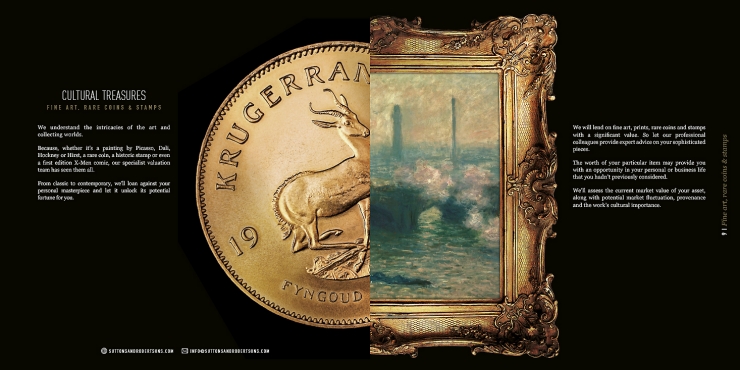 Pawnbroking, in some form or other, is one of the oldest businesses in the world and one that is typically construed negatively, as a place to go when in financial distress.
Our challenge, therefore, was to create a new visual language for the 300-year-old prestige business that would challenge such preconceptions, present it in a positive fashion and ultimately attract a new generation of luxury consumer.
Our response was to establish 'personal integrity' by conveying the fact that customers' dealings with the brand would be discreet and exclusive in nature, thereby encouraging them to consider pawnbroking as an everyday option to raise funds or release equity from existing assets.
At the same time we also ensured that the customer-engagement process was imbued with a high level of credibility. By showcasing Suttons and Robertsons' expertise and knowledge in diverse areas from exquisite jewellery to luxury cars, from rare Swiss watches to fine artworks, we made the decision to entrust such items a worry-free prospect for the customer, safe in the knowledge that they would receive the best-possible valuations.
The result was a refined and elegant suite of visuals, centred around the use of split-imagery, individually tailored to each category while at the same time recognizably part of the same luxurious family… and the business now has an intriguing, distinctive and engaging visual platform on which to build for every touchpoint, from literature through retail communications to advertising.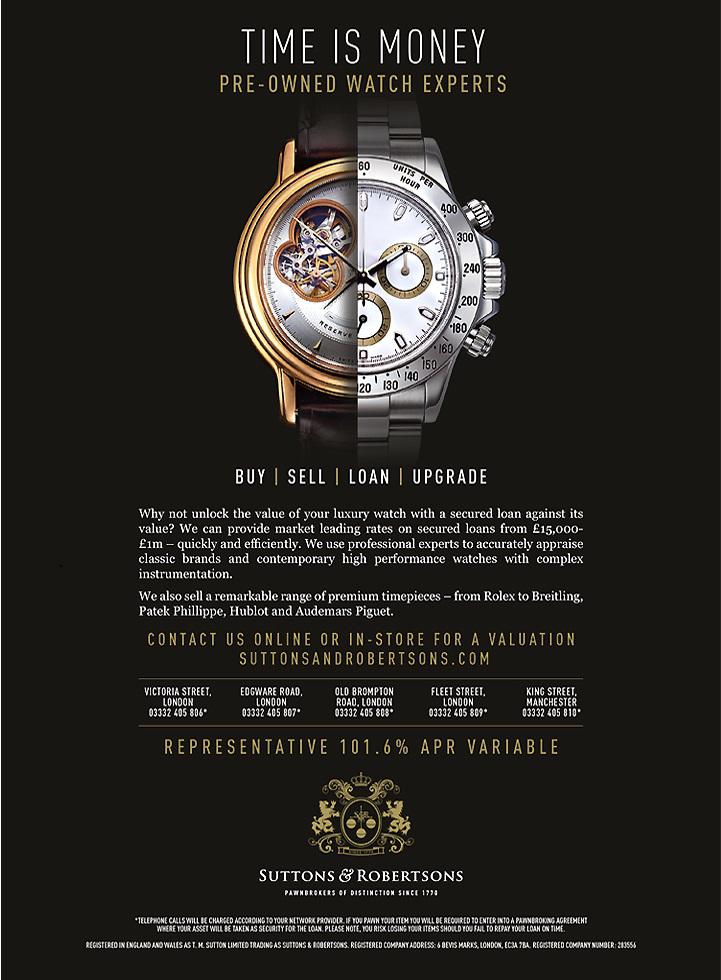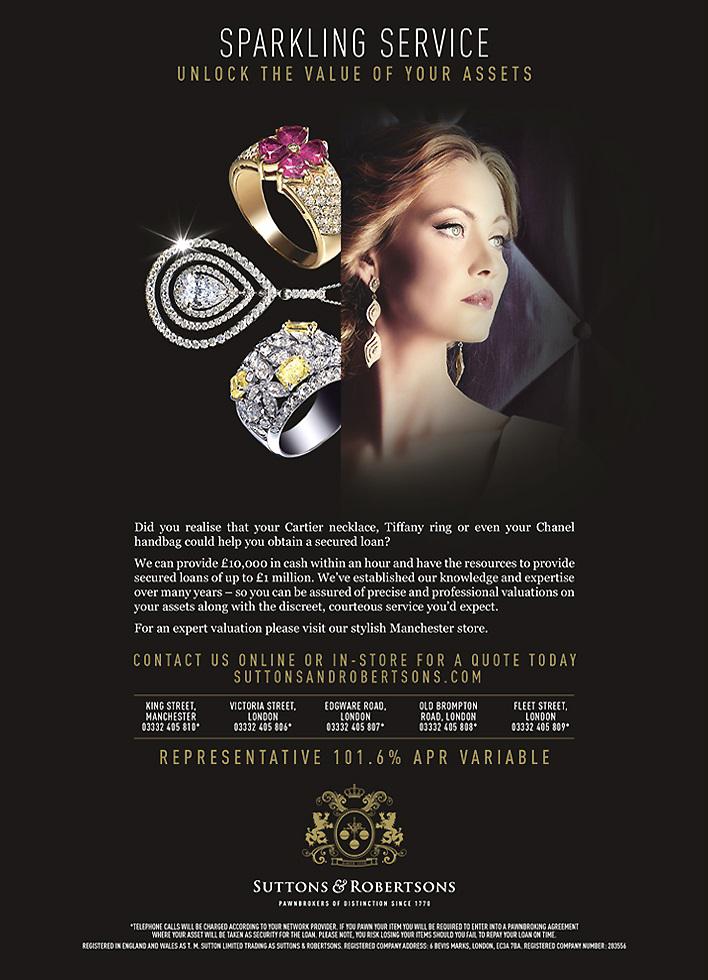 At the onset of the project the brand was going to have limited exposure through the traditional media touchpoints so whatever we did needed to standout as being visually intriguing, distinctive and engaging. We developed a split image visual which was executed across every touchpoint from literature, retail communications and advertising. We wanted to create a look that was luxurious, memorable and distinctive. A look which in time we would want consumers to recognise and engage with the brand.
We also defined a new tone of voice for each category as well as creating an overarching phrase of integrity, discretion & expertise - a phrase which underpinned the business proposition to the consumer. This tonality was developed across the different product categories from jewellery to automotive, antiques to watches etc.
The business now has a platform in which to build upon with the distinctive visual language we created.