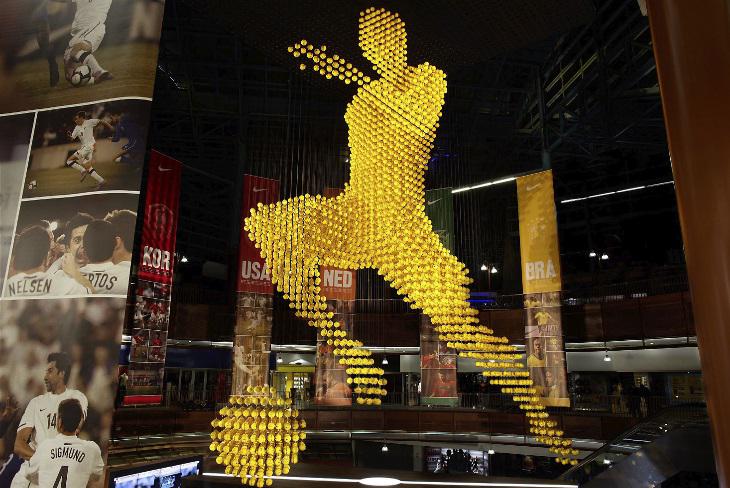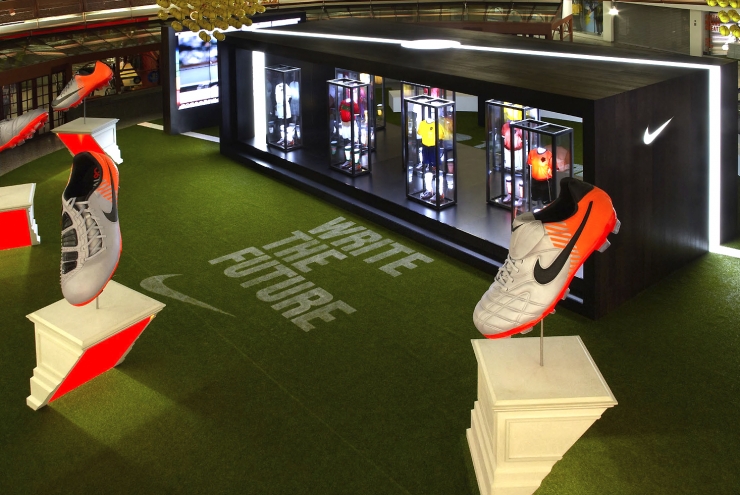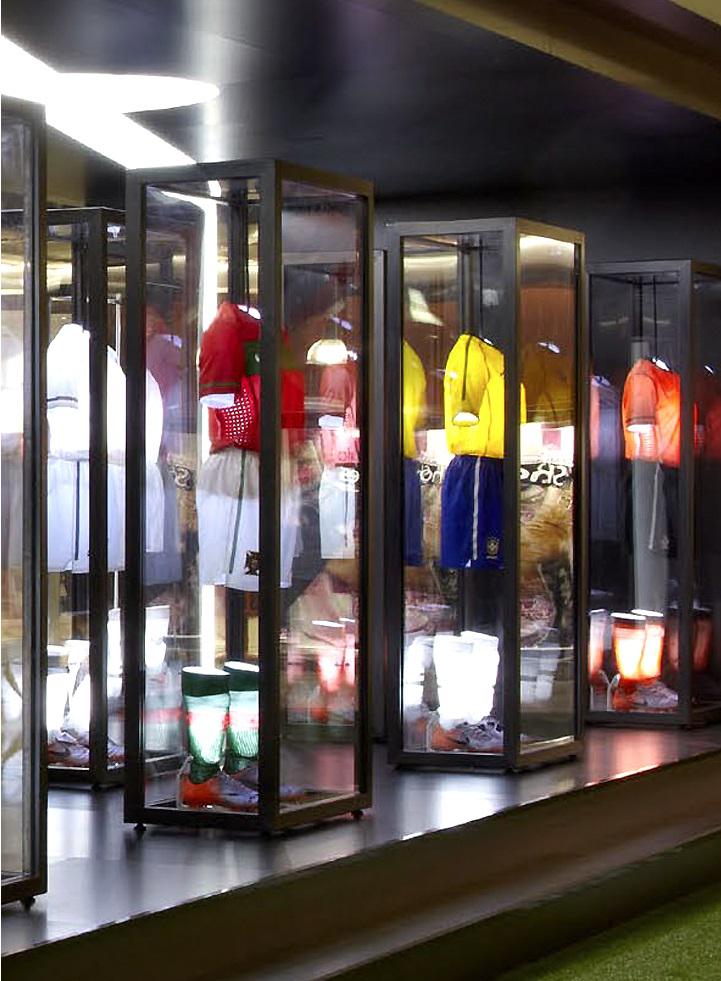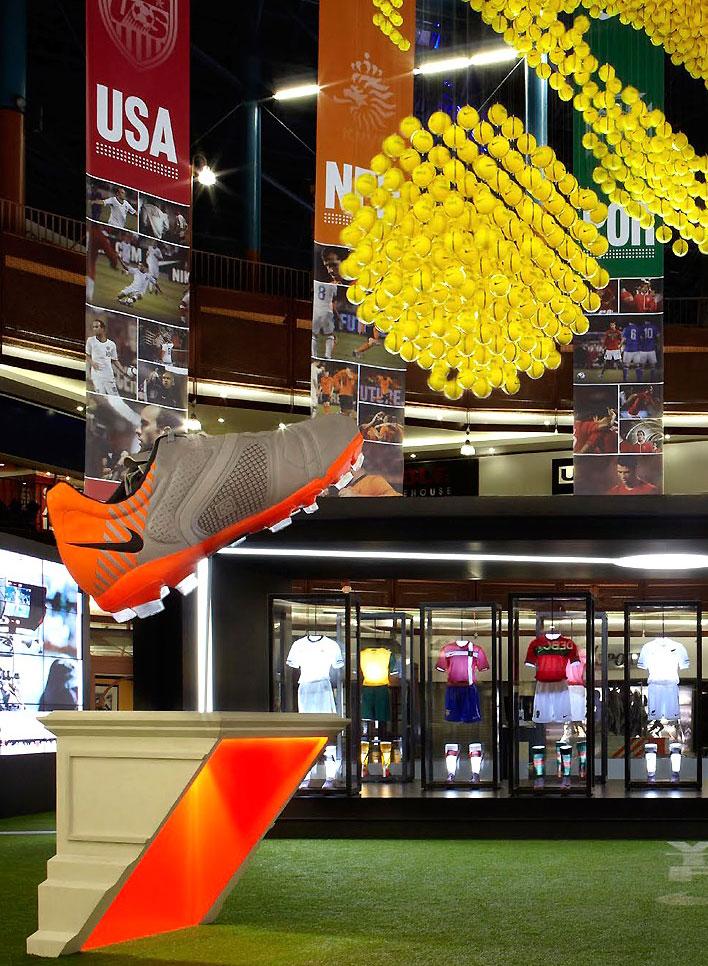 For a period of time before and during the FIFA World Cup in South Africa, Nike secured use of the central atrium within Johannesburg's Carlton Centre. They wished to install a compelling brand experience that would sit appropriately within a 30m tall space and build upon the excitement created by the staging of the first football World Cup on African soil.
An idea developed during conversations with the client: maybe we could suspend a representation of a footballer in action? And so, exploration began, firstly taking a 3-dimensional computer image of a player and deconstructing it into constituent spheres. This then became the basis for a test model put together in our studio. Made from table tennis balls and fishing wire, it was shipped to Nike head office and proved the catalyst to creating something monumental and utterly unforgettable…
And so, a year later, the Ballman sculpture - 21 metres tall, weighing over 4.5 tonnes and made up from over 5,500 skills balls individually hung using a specially developed cable system - gradually introduced himself to the public over a three week installation period.
Below the sculpture we built an open pavilion, exhibiting the participating Nike national team kits showcased on internally glowing mannequins, and placed large-scale models of boots on gravity-defying tapered concrete plinths. The design and layout allowed the public to fully integrate with the whole installation and over a 6-week period more than 1.5 million visitors passed through; such was the demand to see the sculpture that the astroturf carpet had to be replaced twice!
Once the sculpture was dismantled, the Nike training balls were donated to training programs all over South Africa. The brand activation is still seen by Nike as one of the most iconic pieces of work that has ever been produced by the company
https://www.youtube.com/watch?v=nzswnVg1tXE