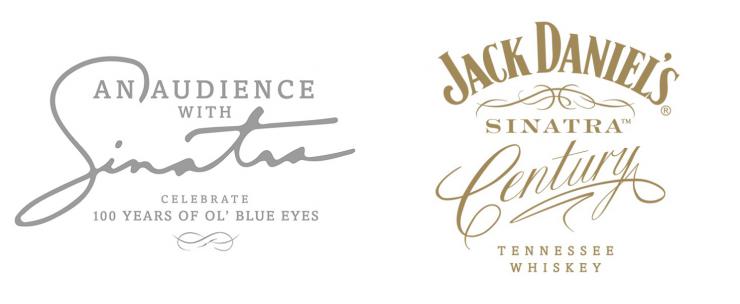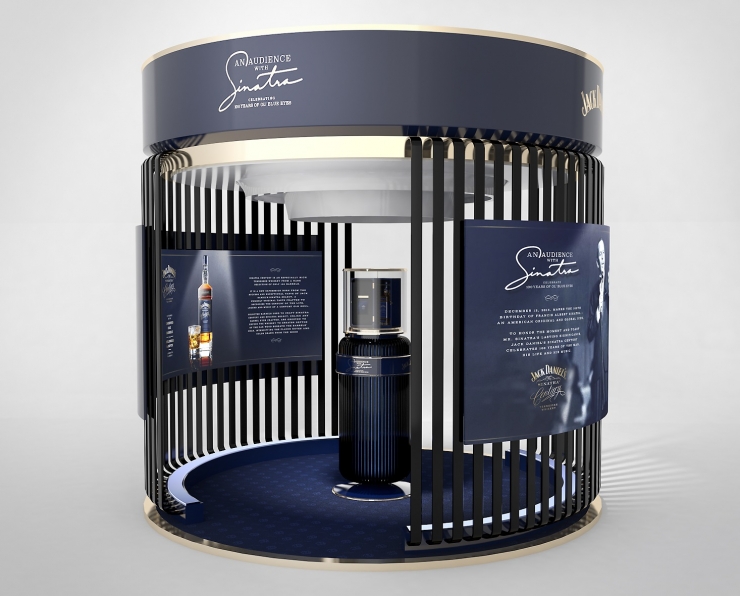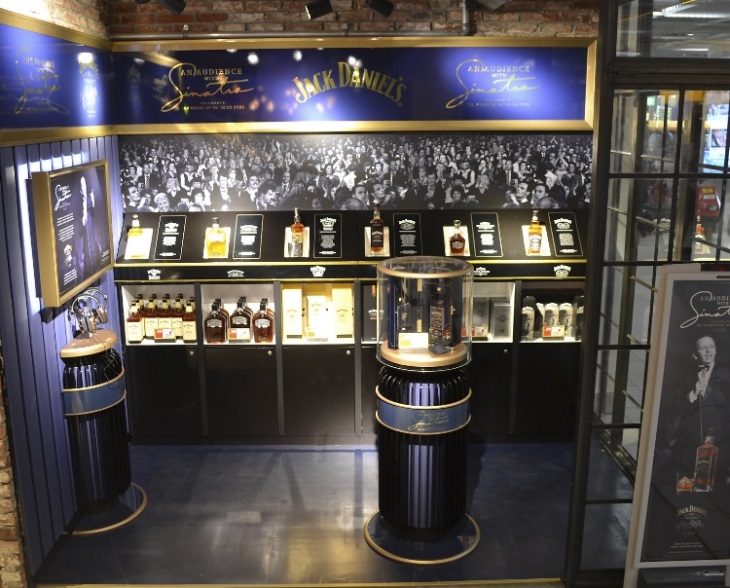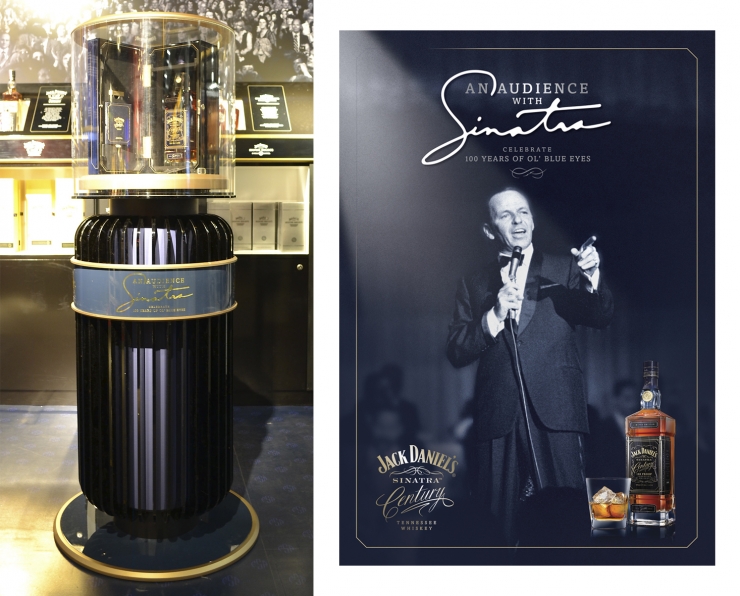 We explored how we could create a platform which would do this great story justice. Our answer was 'An Audience with Sinatra' which was used to underpin every part of the launch. We aimed to take our consumers back to the unique atmosphere of the generation, with an easy-going engagement that invited people to spend a little time in the company of Frank Sinatra and his good friend Jack.
All elements of the promotion were inspired by the decor and styling of the Sands nightclub and aligned to the beautiful bespoke presentation box. Merchandising, such as the FSDU example opposite, included a showcase situated on top of a pedestal made up of polished black ribs with an internal leather upholstered core. A signage band, containing the 'An Audience with Sinatra' lock up and the Jack Daniel's arched logo, finished in high gloss blue with a gold trim and lettering.
We had the opportunity to expand out the promotions into larger spaces by creating totally immersive experiences, which took 'An Audience with Sinatra' into a different dimension. A stylish and misty-eyed tribute to the time and place, where the consumer could explore the music and anecdotal stories of the 60's and indulge themselves with Frank and Jack. The campaign was landed in locations as far and wide as San Francisco and Sydney, JFK and Johannesburg, Heathrow and Hamburg. The examples shown are from one of the larger installations in Schiphol, Amsterdam.
The campaign was a huge success. Not only did all of the limited edition packs sell out: they became highly sought after collector's pieces, further raising awareness and continuing the magical legacy of Frank Sinatra and Jack Daniel's.