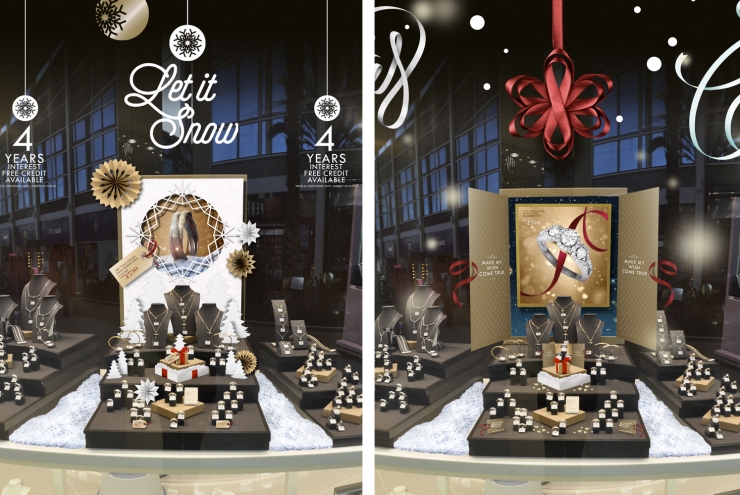 Fraser Hart is a luxury jeweller with over 40 stores across the UK and Ireland. For jewellers, more than any other retailer Christmas is a critical period where all aspects of the mix need to be perfect, from product, price and presentation. Our job was to create a beautiful Christmas retail campaign acrsss window and digital to support key products over the Christmas period. 
Christmas jewellery campaigns need careful planning and timing to attract consumers to make that big ticket purchase. Our campaign, 'All I want for Christmas' was a nod to the music, but also the sentiment that if I could have just one thing at Christmas this is what it would be. We created gift box style window displays to highlight key product. The window message was illustrated with a ribbon style lettering to create some individuality across the estate.
We take pride in using all our design skills to make the most of our clients budgets, to sweat out as many creative ideas, thinking and final production in order to make the most out of visual campaigns.