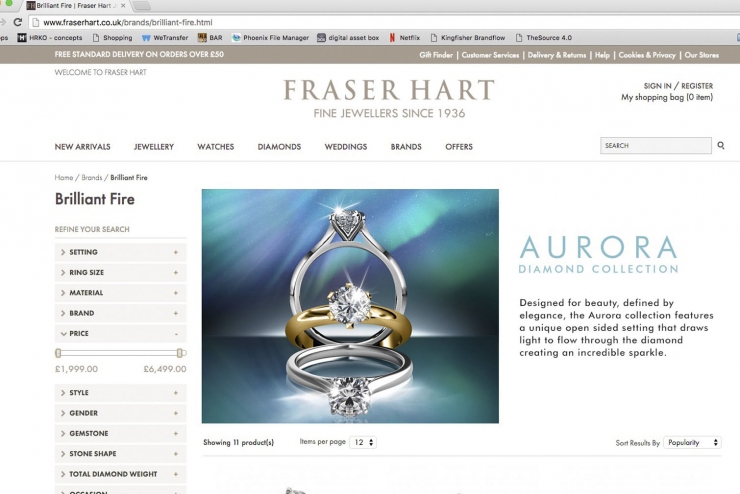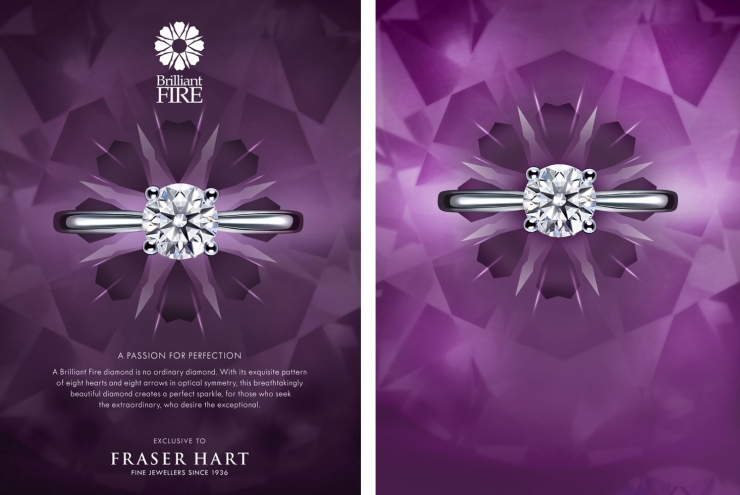 We have worked with Fraser Hart jewellers for a number of years and have created everything from seasonal promotions, product launches to brand development. This Aurora brand development was overall brand presentation including visual identity, art direction and photography.
The visuals were inspired by Aurora Borealis and the visual aesthetic it creates. Product photography was by Tim Brown with all retouching and image manipulation done in house.
We have also created similar launches for Brilliant Fire. This diamond is a hearts and arrows creation, which not only creates additional sparkle but gives the impression that it is almost symmetrical in it's execution. 
This formed the story that chose to communicate with every piece of comms reflecting this visual effect. This thinking gives the store staff the basis of a scrpit to communicate the product story and thus creating an inspirational brand to the consumer. Jewellery and jewellers are about aspiration, theatre and a desire to inspire our consumers on the retail journey across all platforms.