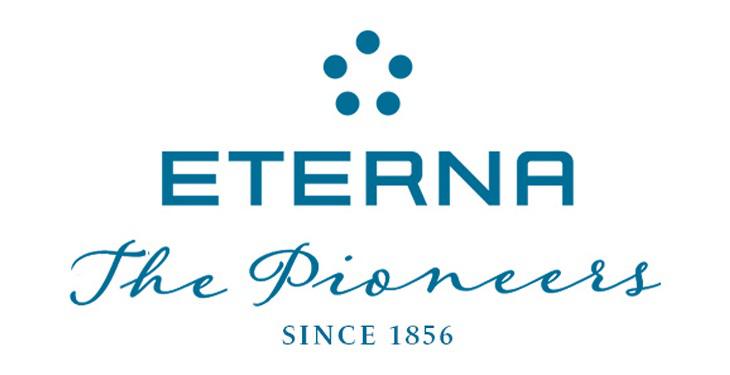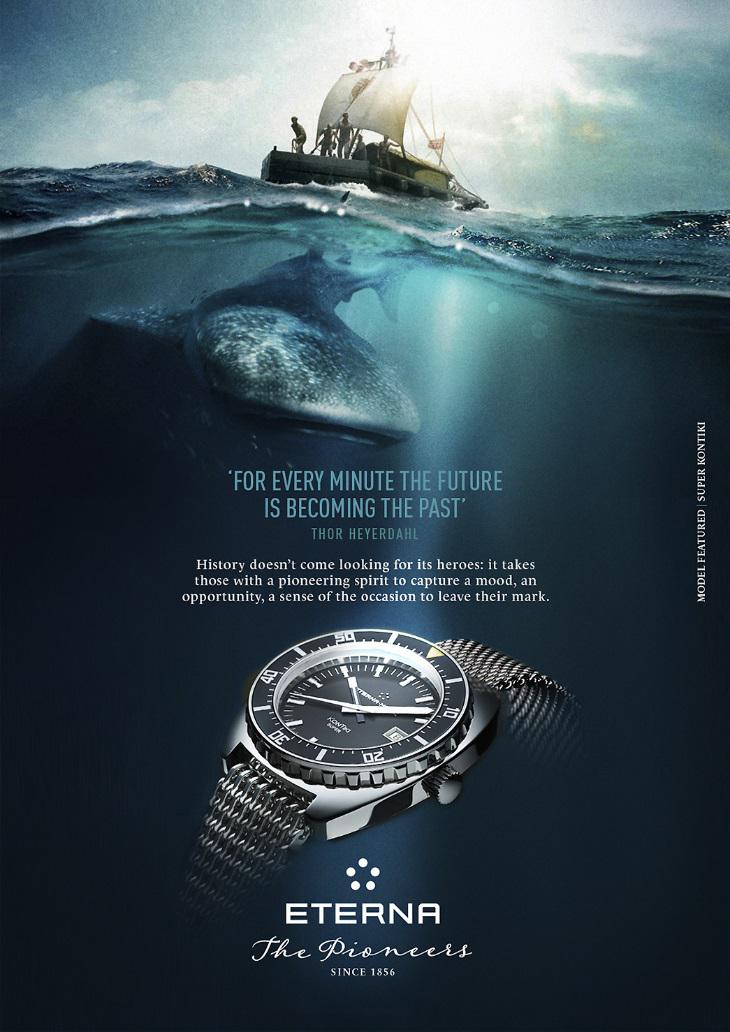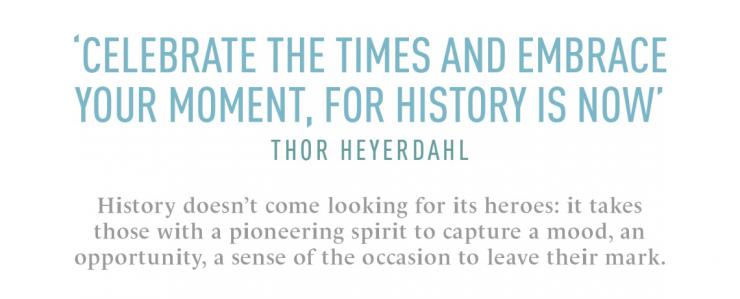 Watchmaker Eterna, famous for the iconic KonTiki, halo model to its portfolio, had fallen out of favour with watch consumers in the hugely competitive luxury watch market. A lack of investment in both product and brand had led to increasing irrelevance to its potential customers. 
Considered old-fashioned, our challenge was to reinvent the brand, making it appealing once more to those potential customers. We needed to achieve this while retaining not only the brand position of 'pioneers in watchmaking' but also maintaining a link back to Thor Heyerdahl and his KonTiki expedition of 1947, which was very important to the brand as it is the inspiration behind the KonTiki watch.
During our research, we discovered a thought-provoking line attributed to Thor Heyerdahl: 'For every minute the future is becoming the past'. It struck us that this exhortation to 'seize the day' chimed perfectly with a pioneering spirit, and at the same time reflected the attitude of our consumers: young professionals forging careers and determined to enjoy the best possible life experiences.
At this point we chose to identify our consumers as 'modern-day pioneers', creating contemporary, engaging and aspirational images featuring characters with whom they could relate, showing them leading the way in situations that reflected the qualities of the watch being showcased, all underwritten by a subtly posed challenge:
'History doesn't come looking for its heroes; it takes those with a pioneering spirit to capture a mood, an opportunity, a sense of the occasion to leave their mark'.