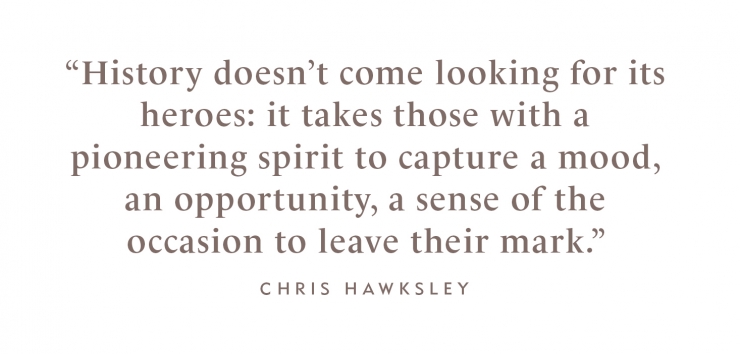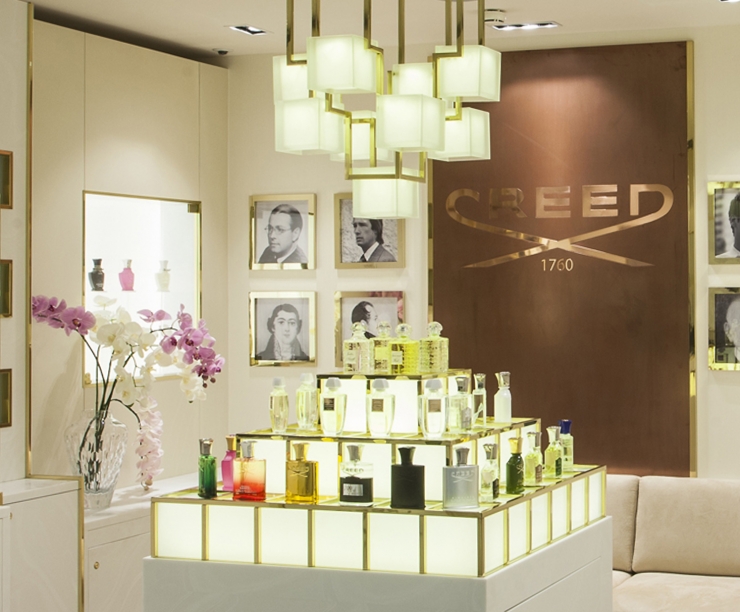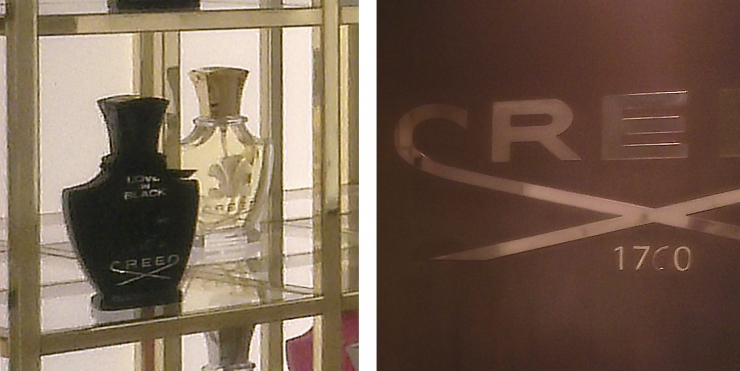 Harrods conceived a whole new experience for high-end fragrance buying, inviting some of the world's most luxurious brands to create the 'Salon de Parfums'. To realise their space within it, Creed engaged Ratcliffe Fowler to provide a retail expression of this legendary fragrance house.
Founded in 1760, Creed is a historic fragrance house that remains family-owned to this day. Together with a select number of other prestige brands, it accepted an invitation from Harrods to take a space within their soon-to-be created Salon de Parfums. A dedicated area away from the main fragrance hall, this concept would lift fragrance-buying to a completely new level with the highest-possible standards in service and customer interaction.
For the project to be a success for Creed, we needed to be sure to meet both the brands and Harrods' exacting requirements and at the same time integrate the various practical needs of the brand, including distinctly showcasing their collections – one of which was a range of Harrods exclusives.
Our solution was to create a boutique space where each individual fragrance is presented in jewellery-like fashion. Each would sit in its own defined place, with space around it to create a sense of exclusivity, which in turn would sit within a framework that differentiated the collection. The bespoke display furniture and accessories, built mainly from a combination of marble and polished brass, included considered storage space for stock, display vitrines, a seating area - complete with discreet retractable table - where customers may relax while considering their purchases, and a central suspended light feature.
This elegant environment, where material specification and nuanced detailing were essential in expressing the high-quality nature of the Creed range, provided a sumptuous and serene experience for the customer to savour.