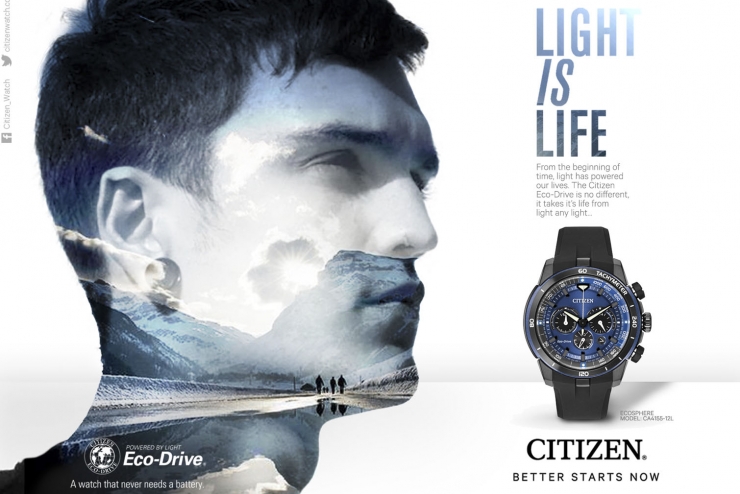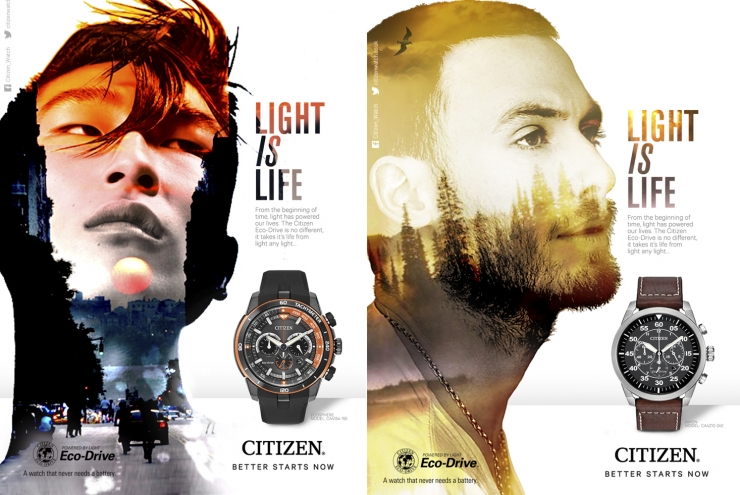 This was a global campaign concept for Citizen watches. The brief was to explore a new creative platform as to how we could communicate the Eco-Drive story to the consumer. Eco-Drive has been around as a technological story for over 40 years, it's ingenious lithium diode responds to any light to power the watch. It would even work with a candle, you would never need a battery to operate it again.
Our concept 'Light is Life' explored how we could communicate how light was part of our everyday lives and we told the story of how this light was integral to anyone and anything anywhere in the world. The style of each watch was reflected in every lifestye to represent a different life. 
This platform made the Eco-Drive story mroe relevant and approachable to the 18-30 year old age group. In general, consumers expect technology to work and they're not really bothered why. Nowadays consumers are more interested in experiences and what we can bring as brands to them. This creative aimed to reposition the brand into a wider audience with universal appeal to the younger demographic who may not have considered Citizen as a brand for them.